Our 2023 Fall Gardener's Festival Field Day event was held on Tuesday, August 29, 2023 beginning at 8:00a.m. (CDT). The event took place on the Plateau AgResearch and Education Center in Crossville.
Presentations Include:
Seed Grown Flowers for the Home Garden
Lawn and Landscape Weed Control
The Joy of Growing Houseplants
Growing Dahlias in Tennessee
Hydrangea Hysteria
Pesticides and Alternative Controls
Greens in Small Spaces: From Mini to Micro and
More
Foraging: Edible, Medicinal, and Poisonous
Plants of Tennessee
Mixing Herbaceous Perennial Plants in the
Garden
The Nuances of Novelty Fruit
Managing Wildlife Around the Home
Working with Nature in Our Tennessee Yards
Pruning with a Purpose
The Birds and Bees of Wildflowers
Butterflies: Flying Flowers in the Garden
New Advances in Roses
Fall Gardener's Festival – Postcard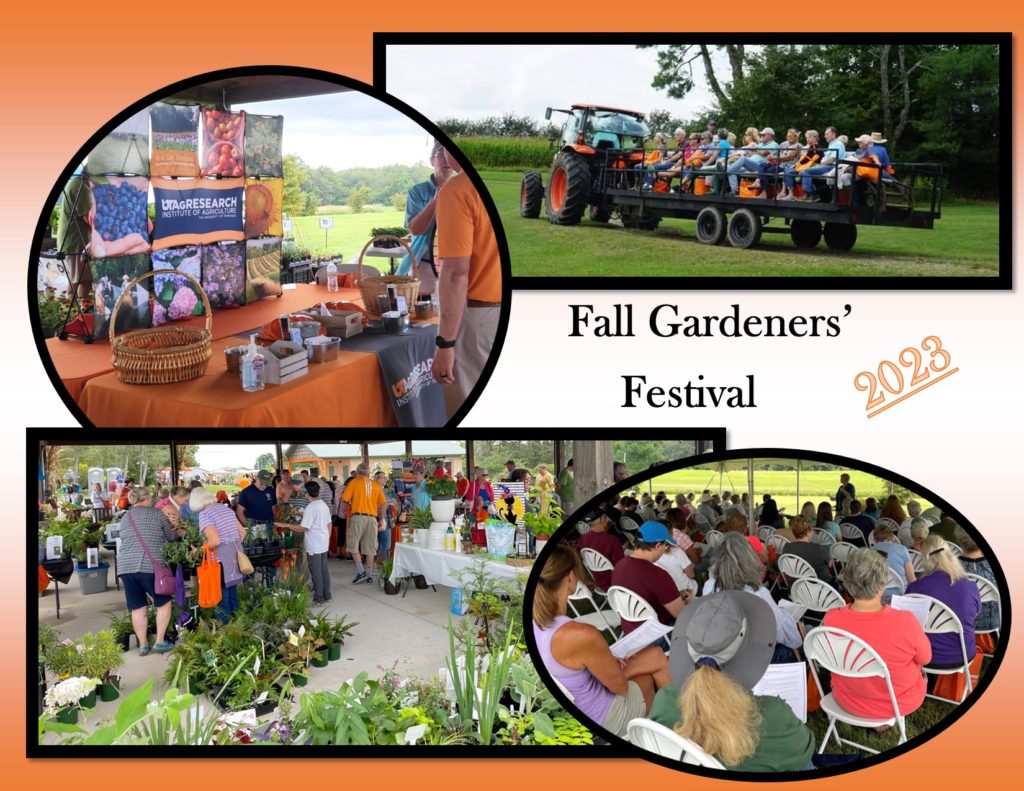 Event Promo
Event Location
Photos:
Questions?
Reach out to the Plateau AgResearch and Education Center by phone at 931-484-0034.